Vertakking Evenementen: beleef de landelijke sfeer
Vertakking Evenementen is net als de winkel MOADE+ gevestigd op het robuuste, natuurlijke terrein van de Vertakking. Op deze plek worden jaarlijks diverse grote en kleine evenementen georganiseerd. Dit varieert van tuinrondleidingen van enkele uren tot workshops van een dagdeel en fairs en markten van één of meerdere dagen. De Landelijke Túnfair vindt begin juni plaats, de Handwerk & Hobbyfair net als het Trekker en Bosbouw Event in september en de Kerstfair eind november. Alle data vindt u in de agenda.
Naast onze eigen evenementen, kunt u ook uw eigen evenement op ons terrein organiseren zoals een bruiloft, jubileum, verjaardag of andere feestelijke gelegenheid. Neem voor meer informatie contact op via de contactpagina of mail naar info@vertakkingevenementen.nl.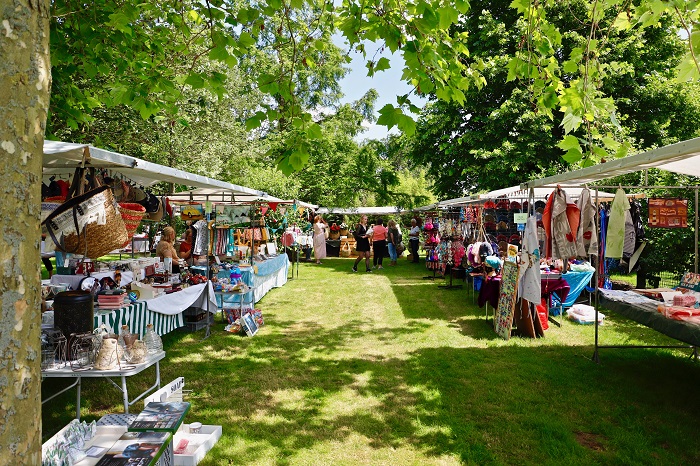 Diverse evenementen
Kleinschalige evenementen
Tuinrondleidingen
Arrangementen
Bruiloften
Kookworkshops
Creatieve workshops
Grotere evenementen
Landelijke Túnfair, eendaags
Handwerk-Hobby fair, eendaags
Kerstfair, meerdaags
Trekker en Bosbouw Event, meerdaags
Volop mogelijkheden bij ons
Benieuwd naar onze evenementen en workshops dit jaar?
Klik hier voor de agenda, en wees van harte welkom!
Wilt u graag meedoen als standhouder aan één van onze fairs of de streekmarkt of als deelnemer aan één van onze workshops? Mail dan naar info@vertakkingevenementen.nl of neem contact op via de contactpagina.
U ziet: er zijn volop mogelijkheden bij ons!